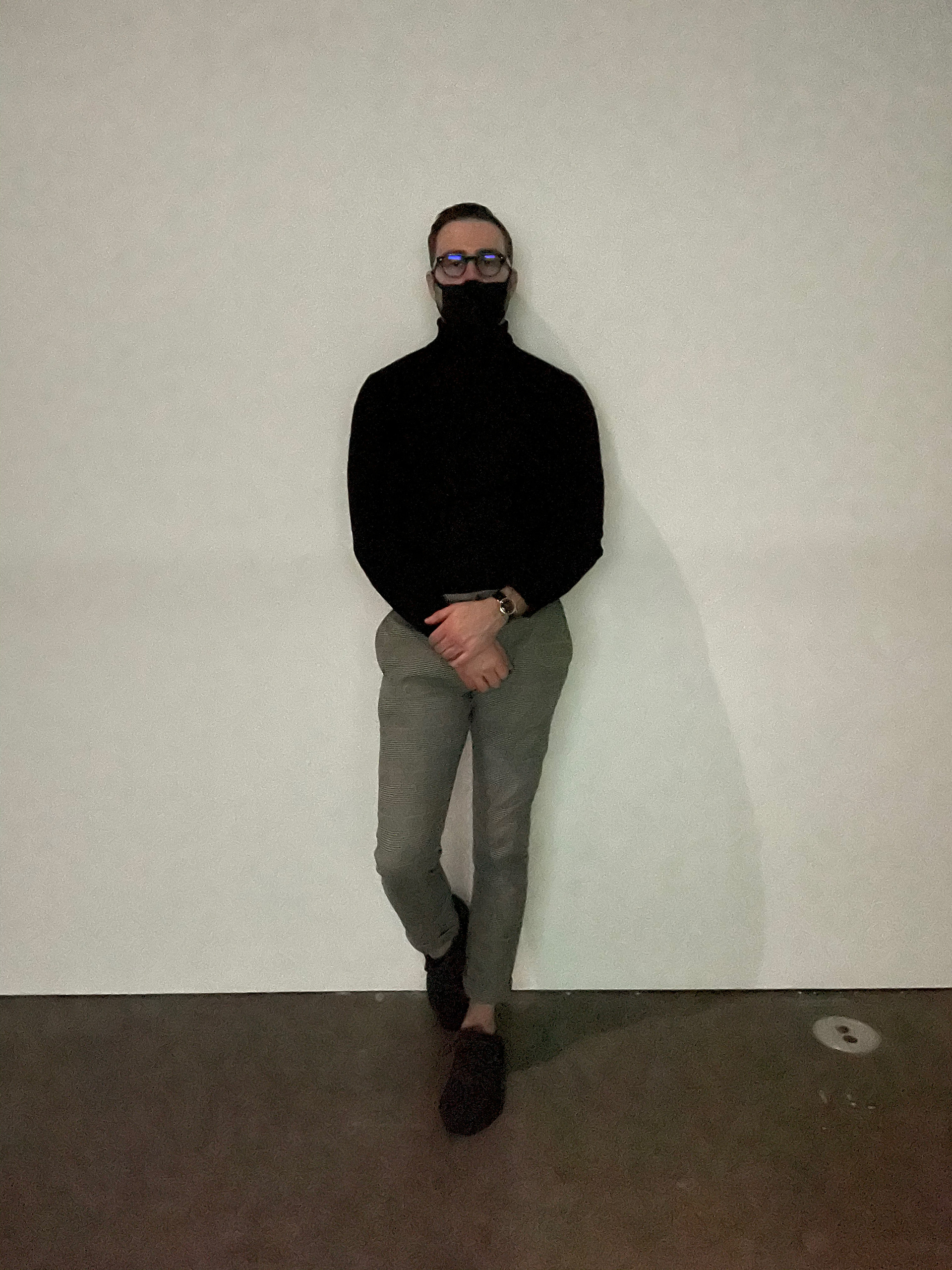 Growing up with a mother who studied interior design at The Art Institute of Pittsburgh, my design inclination started at an early age. She has always motivated my interest in visual arts and influenced me to pursue a career in a design related field. As a child I remember creating sculptures using Legos and various other objects to create multiple scenes within an empty room. I would use the empty room as an art gallery to display my sculptures and would take my family on tours of my gallery. I would explain in detail how and why I designed each sculpture the way I did. I realized from a young age that I knew I wanted to study architecture and develop my future in design. At the conclusion of my first year in the architecture program at Kent State University, I sought, and at the same time, discovered my career path. However, Kent did not offer a program curriculum in interior architecture. Working with professors from the interior design and architecture program, we developed a curriculum that focused on my career goals while fulfilling my requirements to graduate. In my final year at Kent State, I had the opportunity to study abroad in Florence, Italy. Studying and touring through different cities and countries allowed me to discover who I am as a designer but more so who I am as a person. Gaining the experience to see structures and works of art that I had studied in years prior is something that I feel every design student should experience.
While attending Kent State, I earned two very important internships that would influence my career in design. Weber Murphy Fox in Cleveland, Ohio was my first introduction into the professional design field. At WMF, I worked with a design professor of mine, David Thal. Here I developed client communication and presentation skills that would aid me throughout the upcoming design studios. In my senior year, I earned an internship from Ford & Associates Architects in Columbus, Ohio. Following the six-month internship, I was offered a full-time position, which I gratefully accepted. Throughout the eleven months working at Ford, I aided in the design process from construction documentation and detailing to 3D visualization. Working for a traditional ground-up architecture firm showed me that the traditional architecture route was not for me. I received an email from a client executive from a global interior design and architecture firm, Unispace, asking if I was interested to hear what their company had to offer. I knew that the current firm I was at did not fit my anticipated and desired career path.
After learning more about the company, I accepted the position as an interior architectural designer. While working at Unispace, I have had the opportunity to work with architects, engineers, construction project managers and interior designers from many different companies. I also have had the opportunity to work on a variety of projects ranging from a global strategic consulting firm in Chicago to a software technology company in Austin. Working in different cities and states has given me the knowledge to apply different codes and regulations to each project.
My senior thesis in high school I focused my research on alternative renewable energy sources in transportation. Coming from a rural, conservative town, this topic received a lot of criticism and disapproval. My English professor encouraged me to research a topic that would benefit my future. Alternative renewable energy sources in transportation was a major concern for me and it still is to this day. Throughout my graduate studies at SAIC, I am currently focusing my research development on the topic of alternative renewable means of transportation focusing on the interior development of public transportation stations and hubs. From, but not limited to, the interior of bus terminals / stations to the interior of bike stops to enhance the pedestrian commute. I want to go more in-depth with the Chicago Transit Authority and truly understand the process that goes into why structures are designed the way they are. I believe the development of these topics is the future of rural and urban commuters. The rich history at SAIC and Chicago has influence me to develop my future in design from the hands-on studios to the course electives in history and theory. I want to be an innovator for the future, SAIC has allowed me the creative freedom and education to achieve the unimaginable.